Would you like to teach students with special needs, but possess a bachelor's degree in a field other than education?
Our "Transition to Teaching" program in special education (mild intervention) gives you the foundational knowledge you need for the licensure exam using a combination of evening course work and in-school teaching experience. Participants can also choose to add four additional courses to complete a Master's degree.
Required Courses
All courses are 3 credit hours unless otherwise noted.
Currently students are required to complete 36 credit hours of coursework consisting of the following:
General Courses
9 credit hours
EDUC-E 514 - Elementary Language Arts Methods
EDUC-N 523 - Elementary Mathematics Methods
EDUC-P 510 - Psychology in Teaching
Special Education Courses
27 credit hours
EDUC-K 505 - Introduction to Special Education for Graduate Students
EDUC-K 563 - Learning Disabilities I
EDUC-K 544 - Emotional Disorders Methods II
EDUC-K 535 - Assessment/Remediation of Mildly Handicapped I
EDUC-K 553 - Management of Academic and Social Behavior
EDUC-K 565 - Collaboration of Service Delivery
EDUC-K 500 - Topical Seminary in Special Education: Autism Spectrum (2 credit hours)
EDUC-M 501 - Field Experience (depends on current position) (1 credit hour)
EDUC-K 580 - Curriculum & Methods of Education for Mental Disabilities
EDUC-K 588 - Supervised Teaching in Special Education
A grade of B or higher is required in all coursework.
Indiana University Southeast prepares educators for the Indiana Department of Education's Mild Intervention license for grades P-12. In order to be prepared to teach at all grade levels from preschool through high school, all candidates will complete performance projects and observe clinical practice hours in multiple grade levels, multiple documented special education categories, and multiple service delivery models.
Licensed teachers under Special Education emergency permits must earn at least 6 credit hours per year and complete the Special Education license within 3 years. This requires taking courses in summer sessions. Best practice in Indiana is to complete the license in 2 years.
This program includes four summative decision points:
Admission to program
Assessment of programs of academics and dispositions within the first 9 hours
Assessment of clinical experience after completion of one clinical assessment
Assessment of supervised teaching, completed and filed with application for degree
Students are required to meet with their graduate advisor every semester.
Admission Process
Application Requirements
Applicants to the Special Education licensure program must satisfy one of the following requirements:
Baccalaureate degree from an accredited postsecondary educational institution with a grade point average of at least 3.0 (on a 4.00 scale); or
Both a baccalaureate degree from an accredited postsecondary educational institution with a grade point average of at least 2.50 (on a 4.00 scale), and five (5) years of professional experience; or
Application Process
Attend a program advising session held each semester.
Complete the online application. A $40 application fee is assessed when applying to program. If a previous application fee was paid the fee should be waived. To determine if fee is to be waived, please contact our Record Specialist at (812) 941-2388.
Two letters of recommendation are required from educators who know your capacity to engage in graduate coursework. Use the Recommendation Tab on the online application to request electronically. If desired, letters may be mailed directly to Ms. Tracy Stracener, our Records Specialist at tstracen@iu.edu or (812) 941-2388.
On the Uploads Tab, upload a personal statement that identifies your academic goals, career objectives and why you are applying to this program.
Submit official transcripts of all undergraduate and graduate work completed at institutions other than an IU school. Submit a personal statement addressing the SOE dispositions.
Please mail copies of the test scores for Elementary Education Content Area Assessment test 060, 061, 062, 063 to the address listed below.
Please send all completed materials to:
Ms. Tracy Stacener, Student Records Officer
IU Southeast School of Education
Hillside Hall 108A
4201 Grant Line Road
New Albany, IN 47150
For information, please contact Ms. Tracy Stracener, our Records Specialist at tstracen@iu.edu or (812) 941-2388.
Advising
Please contact Dr. Sarah Sehlinger for additional information and advising.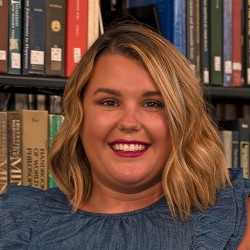 Dr. Sarah Sehlinger
Assistant Professor
Coordinator of Special Education