Are you looking to broaden your grasp of the specific skills necessary to prepare for the CPA examination?
Our post-bac certificate in accounting (CPA preparation) will help you learn how to communicate financial information about a business to users such as shareholders, managers, investors, regulators, and the general public. It will prepare you for the full range of accounting tasks, including preparing financial statements; recording business transactions in order to keep track of a firm's liabilities, assets, income, and expenses; working with new technologies, and developing and using information systems.
Required Courses
To earn the Post-Baccalaureate Certificate in Accounting (CPA Preparation), students must:
Successfully complete all of the required courses with at least a C-
Successfully complete at least five of the required courses listed below at IU Southeast after completion of an undergraduate degree.
The following 5 classes (15 credit hours) are required

| Dept./Course # | Title | Credit Hours |
| --- | --- | --- |
| BUS-A 311 | Intermediate Accounting I | 3 |
| BUS-A 312 | Intermediate Accounting II | 3 |
| BUS-A 328 | Introduction to Taxation | 3 |
| BUS-A 337 | Accounting Information Systems | 3 |
| BUS-A 424 | Auditing | 3 |
Complete two classes (6 credit hours) from the following

| Dept./Course # | Title | Credit Hours |
| --- | --- | --- |
| BUS-A 338 | Accounting Data Analytics | 3 |
| BUS-A 339 | Advanced Taxation | 3 |
| BUS-A 422 | Advanced Accounting | 3 |
| BUS-A 325 | Cost Accounting | 3 |
| BUS-A 414 | Financial Statement Analysis & Interpretation | 3 |
NOTE: Additional coursework in business and economics as well as other requirements exist in various states. Completion of the PBC in Accounting cannot be relied upon to ensure compliance with CPA regulations in all jurisdictions. Only the appropriate state board or other certifying body in each jurisdiction can provide you with the most current authoritative information regarding requirements in their state.
Admission Process
To apply for a Post-Baccalaureate Certificate, you must submit the following:
A one-time, non-refundable application fee of $35. This fee is not required if you have previously applied for undergraduate admission at any Indiana University campus.
Official transcripts from the college/university awarding your bachelor's degree.
Please visit the IU Southeast Office of Admissions website or call (812) 941-2212 or (800) 852-8835 (Ind. or Ky.), or visit in person for application deadlines, reciprocity guidelines, financial aid and other questions.
Advising
Please contact Alysa Lambert, in the School of Business at alylambe@ius.edu or (812) 941-2453 for more detailed information on the admissions process and course requirements.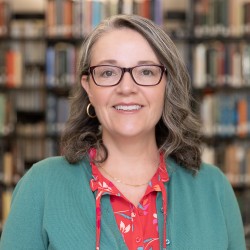 Alysa D Lambert Ph.D., SPHR, SHRM-SCP
Professor in Human Resources Management
Director of Graduate Business Programs
Financial Aid
Students may be eligible for Financial Aid for the Accounting (CPA Preparation) Certificate.