The Fine Arts program connects student learning and community outreach through exhibitions at the Ronald Barr Gallery. The gallery creates opportunities for a diverse range of viewers, including professional artists, students from local schools, IU Southeast students and faculty, and the general public to view and interact with exhibitions by professional, emerging, and student artists. It is a teaching facility.
The gallery schedule provides a range of professional exhibits from non-Western art works to contemporary, cutting-edge media. Many of these exhibitions have received critical attention in local publications. The gallery displays six to eight exhibitions throughout the academic year, and hosts lectures by visiting artists who expose students to professional art practices in a range of media, styles, and creative approaches.
Hover over the image to view the slideshow or view the complete collection.
In addition, the gallery is a showcase for student work and a resource for professional development opportunities. Students learn how to install their own work in their graduating senior (BA and BFA) thesis exhibitions, and learn how to apply to shows with the Annual Juried Student Exhibition, curated by a different professional artist each year. These exhibitions provide vital opportunities for students to prepare, install, and view their work in a gallery context. For art history students, the Barr Gallery provides opportunities to analyze, critique, as well as develop curatorial exhibitions.
The Barr Gallery is a modern, 1000 square-foot facility with full track lighting for walls and floor space. Features also include a hardwood floor and 11' tall, high weight capacity walls. For more information or to propose an exhibition at the gallery, please contact Gallery Co-coordinators Anne Allen or Kok Cheow Yeoh.
Co-coordinator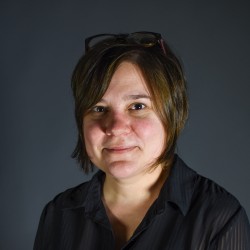 Tiffany Carbonneau M.F.A.
Associate Professor of Art, Digital Art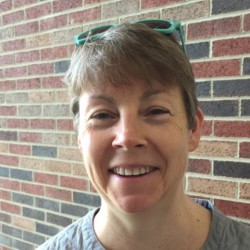 Donna Stallard M.F.A.
Teaching Professor
Foundations Coordinator
Co-Coordinator, Barr Gallery
Hours
Monday - Thursday
9 a.m. - 9 p.m.
Friday
9 a.m. - 5 p.m., and during special events.