AREC is committed to a wide range of support to community-centered research and educational activities. Our clients include a cross-section of social service organizations throughout Kentucky and Southern Indiana.
Multi-year projects include:
Strategic Prevention Framework-State Incentive Grant Epidemiological Reports for Floyd County and Franklin/Ripley Counties
Floyd County Community Alliance to Promote Education Early Childhood Literacy
Floyd County 21

st

 Century After School Learning Centers Cohort 3 and 5
Indiana Governor's Commission for Drug Free Communities for Dearborn, Harrison, Jackson, Jefferson, and Washington Counties
Evaluation for Evidence-based programs
Our Place: Early Intervention Program and Babes
Additional projects include:
Needs assessment for low and very low income housing
Domestic violence study
Research on behalf of regional employers concerning their employee education and training needs
Long term planning for local parks and recreation
Community Poverty Assessment for the IU Southeast service area
Past Projects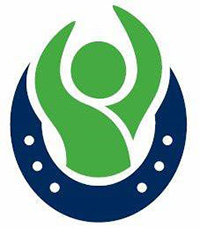 The Backside Learning Center at Churchill Downs provides educational and enrichment programs to equine workers. The project was designed to assess perceptions of the Backside Learning Center and programming needs among the trainers and workers. The findings provide data to inform strategic planning in program development, communications, and fundraising.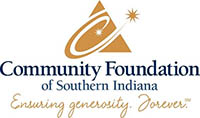 The Community Foundation of Southern Indiana (CFSI) funded the needs assessment to assist in setting grant making priorities. The Applied Research and Education Center at Indiana University Southeast gathered community profile data from public sources and administered a survey of Clark and Floyd county residents, non-profit service organizations, business and community leaders, and CFSI fund holders. The final report provides both objective measures of community well-being as well as respondents' perceptions of needs and priorities in the following areas: Basic Needs, Education and Workforce Development, Healthful Living, Economy, Arts and Culture and Community. CFSI and AREC hope the findings can be used as a resource for diverse efforts to improve quality of life in Southern Indiana.
Decatur County Drug Free Communities
The Decatur Drug Free Community Coalition is funded through the Drug Free Communities Support Program which was created by the Drug Free Communities Act of 1997. It is the Nation's leading effort to mobilize communities to prevent youth drug use. The program provides grants to local drug free community coalitions to increase collaboration among community partners and to prevent and reduce youth substance abuse.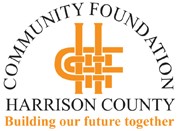 Jump Start is a five-year Pre-K pilot targeting low-income children as a parallel to the statewide Early Education Matching Grant (EEMG) pre-K pilot. The Harrison County Community Foundation is funding full-day quality pre-K for up to 200 low-income and at-risk children in Harrison County. The Applied Research and Education Center provides evaluation services for the pilot.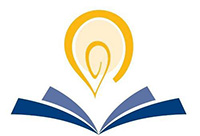 The Jeffersonville Township Public Library project is funded by a Carol Preston Baber Research Award from the American Library Association. The project is based on the resources of the library and how the community's use of the library has shifted. The goal is to bring more community members to the library. The findings will assist in strategic planning for the library.
The AREC is providing external evaluation services for a federal Substance Abuse and Mental Health Services Administration Grant that supports the expansion of community behavioral healthcare through the implementation of Certified Community Behavioral Health Clinics (CCBHCs).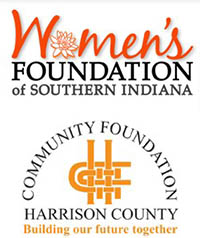 Meaningful Metrics
Women and Girls of Clark, Floyd & Harrison Counties—Baseline Date Profile 2015
The Women's Foundation of Southern Indiana (WFSI), partnering with the Harrison County Community Foundation and the Applied Research and Education Center, released "Meaningful Metrics" in November, 2015. "Meaningful Metrics" is a data profile of women and girls in Clark, Floyd and Harrison counties. The study includes a demographic profile of women and girls in the region and public data on health, education, the economy, and domestic violence and it profiles local leaders working with the Women's Foundation to build a strong future for women and girls in the area. The study provides a useful tool for the Women's and Harrison County Community Foundations' outreach efforts and grant-making activities.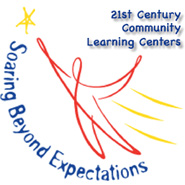 New Albany Floyd County Schools is currently in Cohort 5 of the 21st Century Community Learning Centers program. The program supports the creation of learning center that provide academic enrichment opportunities during non-school hours for children, particularly in high poverty and low-performing schools. The program helps students meet state and local student standards in core academic subjects; offers students a broad array of enrichment activities; and offers literacy and other educational services to the families of participating children.
New Neighbors
The New Neighbors project was conceived as a means to develop a network among higher education, school districts, local schools, and educators with the goal of increasing the success of English Learners. The networking concept, at the heart of this project, includes communication and support among the eight participating schools and the IU Southeast School of Education.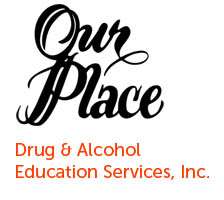 Our Place serves over 5,000 youth, adults and family members each year with education, prevention, intervention and treatment services for individuals of all ages who are presently or potentially impacted by alcohol, tobacco, or other drugs. The AREC currently provides evaluation services for school based programs and has also worked with intervention and family programs.
PAL Coalition Drug Free Communities Grant
AREC provided evaluation services for the PAL Coalition's Drug Free Communities grant in Louisville.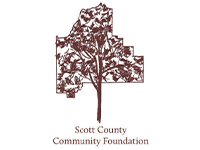 As part of their Lilly Endowment Inc. Gift VII Planning Grant, the Scott County Community Foundation (SCCF) is working with the AREC to conduct a community needs assessment. The project includes informational interviews with residents, a county-wide survey, and focus groups discussions that will yield an assessment of needs and priorities. The SCCF will use the findings to guide community development efforts and strategic grant making. Findings will be shared through a report, social media, and community forums and presentations.
Drawing on national research and local and state data, the AREC developed a series of research briefs examining the economic development research on early childhood care and education, the importance of quality care and education to brain development and adult outcomes, access to care, and affordability across income levels. The research was funded by a grant from Partnerships for Early Learners, an initiative of Early Learning Indiana.
The YMCA of Southern Indiana
The YMCA of Southern Indiana was awarded a Carol M. White Physical Education Program (PEP) grant in fall of 2011. The grant was used to promote physical activity and healthy eating habits. The initiative served nearly 9,000 students at elementary schools in both Clark and Floyd counties. The AREC evaluated program implementation and effectiveness from 2013-2015.