The AREC provides data support for Align Southern Indiana's Kindergarten Readiness Action Team. Local kindergarten teachers developed the kindergarten readiness assessment and the AREC provides the platform for data collection, manages the data and reports out to participating schools and Align Southern Indiana.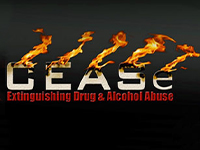 The Coalition to End the Abuse of Substances (CEASe) of Scott County coordinates collaborative efforts to prevent youth substance abuse. The AREC is providing local evaluation services to promote continuous improvement of CEASe efforts and assist with reporting requirements of the grant. In addition, in support of CEASe efforts to assess the role of Adverse Childhood Experiences in their community as they launch an effort to build a trauma-informed community, AREC is conducting a community-wide ACE Survey and is facilitating local discussions on how to build resilience.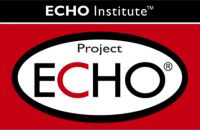 Floyd County ECHO
The AREC provides data management and analysis to the Floyd County ECHO Initiative, part of a statewide effort to better coordinate substance abuse prevention and services and to reduce overdose fatalities.

The AREC is partnering with Psychology faculty from IUPUI and IU South Bend to better understand long term recovery from Substance Use Disorder. The goal is to better understand the experiences of people in long term recovery from Substance Use Disorder so that we can know how to best support those in recovery. The research team is working with partners at LifeSpring Health Systems in southern Indiana and Fairbanks Addiction Treatment Center and Pam's Promise, both in Indianapolis. The research team is conducting focus groups with people in recovery, friends and family, community members, and service providers to better understand recovery supports and barriers, and to explore attitudes toward Medication-Assisted Treatment. Phase 2 of the study will follow study participants in treatment for the next three years.
The AREC provides project management coordination and evaluation services for a federal Teen Pregnancy Prevention Grant. Through this grant, the YMCA of Greater Louisville provides professional development training in the Love Notes healthy relationships curriculum. Love Notes is an evidence-based program to help high school youth develop communication skills, learn about the dynamics of healthy and unhealthy relationships, and approach love and relationships with intentionality about what they want and need.