Criterion 4.A.
The institution ensures the quality of its educational offerings.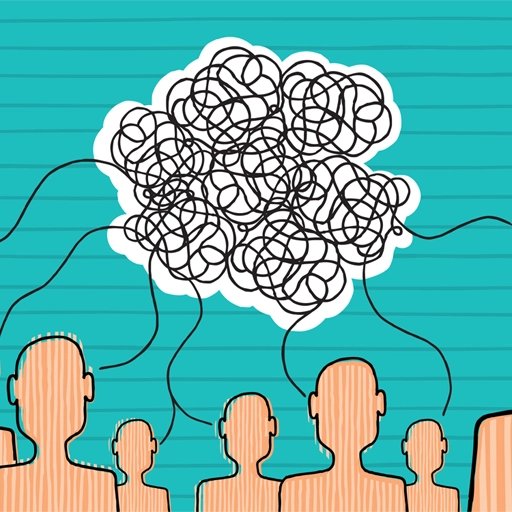 Want to share your thoughts about Criterion 4.A? Submit your comments associated with this section.
4.A.1.
The institution maintains a practice of regular program reviews and acts upon the findings.
In accordance with policy ACA-65 (24-0086) adopted by the University Faculty Council on April 13, 1993, IU Southeast has implemented a system of regular program reviews for all academic programs. Review schedules for programs such as Education, Business, and Nursing are synchronized with their specific program accreditation schedules. Data points for the Program Review Self-Study Report Template (24-0419) are provided mainly by the Office of Institutional Effectiveness (OIE). One update to the template to ensure focus on enhancing student learning and closing the loop was to add the question: "Explain how the program addresses areas of improvement in the assessment process. For example, in response to OIE feedback and rubric evaluation forms;" please compare original template (24-0633, p. 16) to newer template (24-0634, p. 14). The current program review process follows an annual timeline set by the Executive Vice Chancellor for Academic Affairs (EVCAA) in collaboration with faculty. Program review entails a multi-step review and evaluation process by the faculty, deans, and EVCAA and analysis provision of support data by OIE. Major steps include conducting a comprehensive self-study and reporting with an outside peer reviewer mutually agreeable to the faculty and administration.
Completed reports are submitted to the Office of Academic Affairs (e.g., 24-0631; 24-0632). Reports are reviewed by faculty within the program and the recommendations form the foundation of program modifications. Beginning in 2021, program review presentations are subsequently made to the Academic & Quality Council. This practice was established to push information out to academic and campus leadership to link assessment, planning, and budgeting (see excerpts from meeting minutes: 24-0491).
---
4.A.2.
The institution evaluates all the credit that it transcripts, including what it awards for experiential learning or other forms of prior learning, or relies on the evaluation of responsible third parties.
---
4.A.3.
The institution has policies that ensure the quality of the credit it accepts in transfer.
IU Southeast complies with state guidelines related to credit transfer and evaluates all transcripted credits. The Office of Admissions oversees the processing of transfer credit. Articulation agreements and Indiana's Core Transfer Library (24-0421) guide the credentials analyst's work to include transfer credit rules previously reviewed by faculty as well as IU/IU-Southeast transfer policies. Program coordinators work to assure that the credentials analyst is provided with specific and consistent guidelines in accordance with both IU and ICHE expectations. The evaluators use the Transfer Evaluation System (TES), a searchable database (based on course descriptions) for evaluating course transfers. If an articulation rule does not already exist, then faculty with appropriate knowledge evaluates the credit. Deans, Program Coordinators, and Faculty reviewers complete transfer credit training (24-0492).
The University Transfer Office provides overall support for transfer students; however, transfer credit policies are the purview of the academic units. Online resources at IU Southeast, including credit transfer policies (24-0422) and an online searchable database of course equivalencies (24-0421), guide potential transfer students through the application process. IU Southeast credit transfer policies include specific transfer articulation policies for our partners in Indiana (24-0424) and Kentucky (24-0425) for seamless continuation of student education.
We have articulation agreements with Ivy Tech Community College and Vincennes University. These transfer agreements are known as Transfer Single Articulation Pathways (TSAPs) (24-0635). Students can begin their academic work at a community college and then transfer to IU Southeast to complete their selected area of study. Faculty from both institutions worked to develop these degree maps to ensure the necessary courses and skills are developed to earn their desired degrees (e.g., 24-0636). We also have a transfer-friendly relationship with Jefferson Community and Technical College, known as the Crimson Advantage. In 2023, Health Information system 2 + 2 was added (24-0637). Transfer fees are waived, and residents of certain Kentucky regions do not have to pay out-of-state tuition. Currently, the most frequent transfer students come from these three institutions thus these relationships are helping students to further their education (24-0638).
In partnership with IU and the other regional campuses, we are exploring responsible ways to award credit for prior learning (CPL). In 2022 the Credit for Prior Learning Task Force developed a 2022 report (24-0416) documenting this research. In addition, Academic Affairs held two retreats with Deans and Coordinators during spring 2023 to consider the appropriate prior learning that could earn college credit for students. Experiential learning is currently de-centralized to the school level except when competency/test based (DSST/CLEP) is used. Specific examples of credit assessment type and school (e.g., Nursing) are provided by Admissions (24-0420). Development and discussions continue in this area as we consider how to best serve our students who have CPL (e.g., 24-0639, p. 2; 24-0640).
In compliance with ACA-78 (24-0493), we have a successful history of awarding credit to military members and veterans, following the American Council on Education's Guide to Evaluation of Educational Experiences in the Armed Forces, granting credit based on education gained through military service, training, and other educational experiences. For example, in the fall 2022, 14 students with prior military experience from the U.S. Army, U.S. Marines, or U.S. Navy received 3 to 28 credits depending on their set of experiences. In the fall of 2023, 2 students with prior military experience from the U.S. Marines received 21 and 33 credits for their military service work. IU Southeast also offers testing opportunities as forms of evaluation of prior learning to earn college credit (e.g., DSST and CLEP) (please see: 24-0420).
A proposal to accept General Education Competencies was passed by the Faculty Senate in February 2023. This proposal established guidelines for equivalencies across all competency domains for transfer students (see 3B1 for a fuller description). Transferring from university to university is more common today, so this proposal ensures our university provides responsive feedback on the transferability of credit. Providing general education competencies for each area ensures fewer undistributed credits are brought in by transfer students (24-0225).
---
4.A.4.
The institution maintains and exercises authority over the prerequisites for courses, rigor of courses, expectations for student learning, access to learning resources, and faculty qualifications for all its programs, including dual credit programs. It ensures that its dual credit courses or programs for high school students are equivalent in learning outcomes and levels of achievement to its higher education curriculum.
IU Southeast has defined and articulated processes to guide the adoption and approval of all new courses (24-0204). Prerequisites for such courses are included on course proposal forms (e.g., 24-0494). Once a course is approved, the prerequisites are published in the Bulletin so that students, advisors, and faculty members are aware of them.
The campus assures the quality of its coursework through faculty, curriculum committee, and administrative oversight. Review of faculty qualifications is outlined in Section 3 of this report. The program assessment process allows opportunities for departments to identify courses that might not be sufficiently rigorous or fail to meet our learning objectives (24-0426). The annual faculty review process allows similar opportunities (24-0088, pp. 21-27). The Institute for Learning and Teaching Excellence (ILTE) provides support for faculty who wish to improve student learning and/or revise the structure and content of courses through opportunities like the Strategic Excellence Grants (24-0354).
Curricular matters including program development and review are developed by IU Southeast faculty formally through the Faculty Senate and its subcommittee structure (24-0093) (see Constitution and By-Laws of the Faculty Senate (24-0093); see recent Faculty Senate meeting minutes for examples (highlights: 24-0495). Processes and procedures relating to faculty hiring and other faculty matters are found in the Faculty Manual (24-0088). For information on dual credit, please refer to Criterion 3.C.2.
---
4.A.5.
The institution maintains specialized accreditation for its programs as appropriate to its educational purposes.
IU Southeast maintains specialized accreditation for its professional schools: School of Business (AACSB: 24-0143) School of Education (CAEP: 24-0144), and School of Nursing (CCNE: 24-0145). Additionally, the Indiana Department of Education has approved all IU Southeast teacher education programs (24-0428), the B.S. in Health Information Management is accredited by the Commission on Accreditation for Health Informatics and Information Management Education (CAHIIM: 24-0427), the B.S. in Chemistry is accredited by the American Chemical Society (24-0146), and the M.A. in Mental Health Counseling has applied for accreditation with the Council for Accreditation of Counseling and Related Educational Programs (CACREP) (24-0496). Public notification of these accreditation statuses is maintained on multiple websites (e.g., IU Southeast HLC Accreditation (24-0134), 2021-2023 Bulletin, School of Business, School of Education, and School of Nursing).
---
4.A.6.
The institution evaluates the success of its graduates. The institution ensures that the credentials it represents as preparation for advanced study or employment accomplish these purposes. For all programs, the institution looks to indicators it deems appropriate to its mission.
Surveys are administered annually to undergraduate and graduate alumni at intervals of six months, three years, and five years post-graduation. These surveys include questions on employment, salaries, employers, and post-graduate placement (24-0429). Respondents may express a preference to be contacted by the Career Development Center for further employment assistance. Survey results are disseminated to Deans and unit heads by program, if so requested. This is intended to help complete the feedback loop and to put tools for improving student success in the hands of those best positioned to do so. To track how data from the surveys are being used, OIE sends a 90 Day Feedback Form (24-0430). Survey results are presented to the Academic & Quality Council (24-0491, who identify areas of concern and plan action steps In addition, IU Southeast uses several sources to measure and contextualize the success of its graduates, including the U.S. Department of Education data; the Gallup Undergraduate Alumni Scorecard (24-0497; 24-0498; 24-0499); customized surveys from individual schools and programs (e.g., 24-0431); and professional licensure pass rates (e.g. Nursing exam (24-0433; 24-0658), CPA exam (24-0432; 24-0659), and Teacher Candidate exam (24-0660).
Another indication that IU Southeast fulfilling our mission is the research on measuring the Economic Mobility of our graduates. Third Way conducted a study providing evidence that IU Southeast is in the top 20 percent of colleges and universities nationwide for assisting students from low- and moderate-income households to attain a college degree (24-0671). Also noted in 2B2, the First Destination Survey provides employment data on our graduated students.