Criterion 2.B.
The institution presents itself clearly and completely to its students and to the public.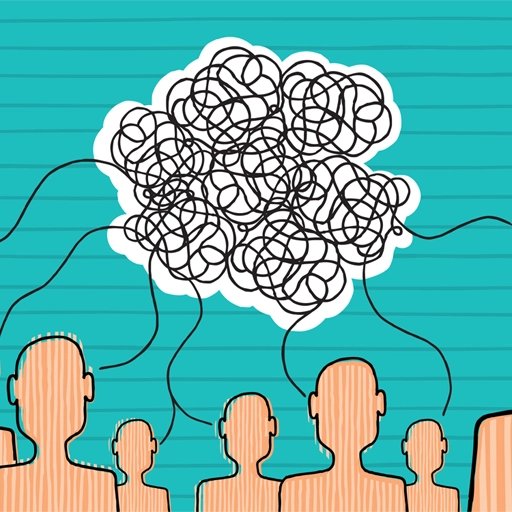 Want to share your thoughts about Criterion 2.B? Submit your comments associated with this section.
2.B.1.
The institution ensures the accuracy of any representations it makes regarding academic offerings, requirements, faculty and staff, costs to students, governance structure and accreditation relationships.
IU Southeast presents itself through its institutional website and social media pages. The website serves as Southeast's primary information portal. The website has a chatbot which encourages visitors to ask questions of "Gus" -- our mascot and virtual representative. Visitors indicate their interest, and Gus directs them to relevant information (24-0522; 24-0523). Through our online Admissions site, visitors can access available undergraduate and graduate programs, understand the application process for their specific needs, and learn about campus events (24-0124). Visitors are provided with admission standards and credit transfer policies for dual credit or transfer college students (24-0125). Special partnerships with local community colleges (Jefferson Community & Technical College (JCTC) and Ivy Tech are highlighted to ensure incoming students have the information they need to proceed (24-0126). To ensure all can understand fully the cost of attendance, students can use the interactive tuition estimator tool to get a more accurate estimate (24-0127). The Office of Admissions abides by the National Association for Admissions Counseling's Statement of Principles of Good Practice. Staff members are crossed-trained in ways that maximize the chance that a potential transfer student, dual-credit recipient, second-degree applicant, or applicant inquiring about the status of an application receives accurate information.
Current students and visitors can access the website to understand their degree and major requirements, keep abreast of activities on campus, or find ways to become involved through Grenadier Central (24-0128). The academic calendar is displayed to provide important dates and deadlines (24-0129). The schedule of classes for fall, spring and summer are represented, allowing students to plan their schedule using online, hybrid or fully online classes. The course search engine is accessible and provides assorted options to allow students to search by campus, term, department or subject as well as keyword filters (e.g., professor's name) Course Search - iGPS (iu.edu) Degree maps are accessible which allow viewers to see a four-year layout of all offerings (e.g., 24-0130; 24-0131). The Bulletin from current and past years can be accessed online or in a pdf format (24-0132).
Interested parties can access the IU Southeast webpage to read our mission, vision, and values statements (24-0001), view our administration team (24-0133), or learn about our accreditation status and process (24-0134; 24-0135; 24-0136). These are also all easily accessible via our About IU Southeast website (24-0137). The Institutional Effectiveness page provides a wide range of data about IU Southeast, including enrollment reports and census quick facts (24-0138). These documents and resources are reviewed and revised for both accuracy and congruence with the campus' mission and current degree requirements
Employers in the community wishing to develop a relationship with IU Southeast can engage via Employer Connect (24-0011; 24-0524). Alumni are welcome to partake in career services (24-0139), participate in life on campus (e.g., 24-0525), or keep up to date with their alma mater via Southeast Magazine (24-0140).
All may also access Faculty Senate committee lists, a faculty and staff directory, and webpages for all campus offices. The website is designed to permit efficient and accurate access to resources such as the offices of the Bursar, Career Development, Disability Services, Counseling and Psychological services, and the Office of the Registrar
In 2023, IU is implementing the Digital Strategy Initiative (24-0526) to improve the quality of the websites of all IU campuses. After determining the Quality Assurance score and the Accessibility scores were not at the level desired, focused work is occurring to enhance the site. The new web strategy is to consolidate and enhance content focusing on students and potential students as well as enhancing communication and the user experience (24-0661).
Accreditation relationships are posted in multiple areas on the IU Southeast website, including the IU Southeast HLC Accreditation website (24-0134; 24-0135; 24-0136; 24-0147). They are also posted on the Indiana University Academic Policy website (24-0141; 24-0142). These are dedicated sites informing internal and external audiences about our statuses and the ongoing culture of improvement within which accreditation is one milestone. IU Southeast maintains specialized accreditation for its professional schools: School of Business (AACSB: 24-0143; 24-0527), School of Education (CAEP: 24-0144; 24-0528), and School of Nursing (CCNE: 24-0145; 24-0531). Additionally, the Indiana Department of Education has approved all IU Southeast teacher education programs (24-0428), the Bachelor of Science in Chemistry is accredited by the American Chemical Society (24-0146; 24-0529), our Bachelor of Science in Health Information Management is accredited by the Commission on Accreditation for Health Informatics and Information Management Education (24-0427; 24-0530).The Masters of Mental Health Counseling program is in the process of being reviewed by CACREP, the Council for the Accreditation of Counseling and Related Educational Programs and the anticipated site visit will be spring 2024 (24-0496).
---
2.B.2.
The institution ensures evidence is available to support any claims it makes regarding its contributions to the educational experience through research, community engagement, experiential learning, religious or spiritual purpose and economic development.
IU Southeast provides information to our students through our webpages which describe the IU Southeast Experience using the concepts "Learn, Connect and Experience" (24-0019; 24-0038). IU Southeast encourages student research and provides several avenues of mentoring and financial support for students to conduct, present, and publish their research (24-0148). For students interested in pursuing their own independent research projects, student research fellowships provide financial support for undergraduates and graduates to conduct research with faculty supervision. In addition, the campus also provides travel funding for students to present research at larger state, regional, and national professional and academic conferences. In the last five years, $59,885 in undergraduate research fellowship funds have supported 60 student research projects (24-0540). See 3D to read about the Student Conference and Showcase.
IU Southeast collects First Destination information on graduates in compliance with NACE outcomes reporting guidelines annually. The outcomes of graduates in the first year after graduation are represented by an internal dashboard presenting certified results starting with the 2018–2019-degree year to the present date. 2,496 graduates, 77.8% of graduates during this period, 99% of whom reported to be working or continuing education outcomes are represented. Of those working, 88.2% reported working in a field related to their degree path with an average salary of $40,972. First Destination data report for each year using the tableau (24-0532). This information is shared with all via our campus news site, and the data is woven into content on student success—specifically on the admission pages, career development and the student experience content.
In August of 2020, a report was compiled by Economic Modeling Specialists Int. (EMSI) to analyze the economic value of IU Southeast (24-0149). It documents the impact of IU Southeast on education, culture, and economic growth in the region. Key findings noted that IU Southeast created $219.9 million for the region in FY 2018-2019; one out of every 51 jobs in the region are supported by the activities of IU Southeast and its students, and for each dollar students invest in their education, they will receive $4.5 in future earnings. This indicates that IU Southeast is a strong investment for students and southern Indiana (24-0150).
If a student believes that any of their rights, as defined in the IU Code of Student Rights, Responsibilities, & Conduct have been violated by a member of the university community, then they may complete the grievance form (24-0151), located on the Dean of Student Life webpage. This information is automated routed to the appropriate office based on the nature of the complaint. If a student complains outside of the grievance form (in-person, phone, email), the complaint is shared with the appropriate area as based on the grievance flow chart (24-0152). The response to each complaint varies depending on the information in each report. For student complaints regarding behaviors of other students, the Student Behavior Consultation Team (SBCT) utilizes the SBCT flow chart to address the complaint (24-0153). The information gathered from the grievance submissions is used to determine if patterns of behavior exist in a particular area or with a particular individual.