Criterion 1.B.
The institution's mission demonstrates commitment to the public good.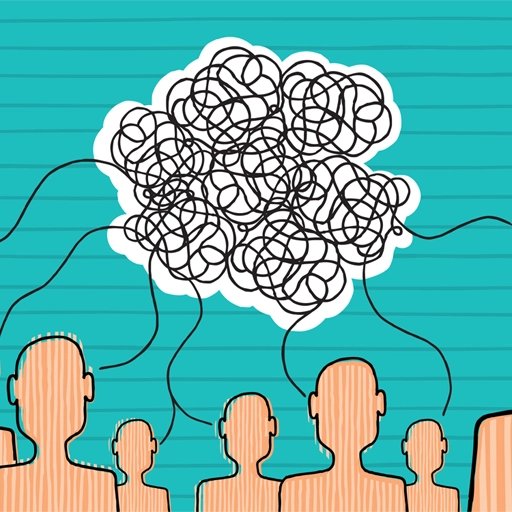 Want to share your thoughts about Criterion 1.B? Submit your comments associated with this section.
1.B.1.
The institution's actions and decisions demonstrate that its educational role is to serve the public, not solely the institution or any superordinate entity.
IU Southeast has focused on serving the public and the needs of the region rather than creating profit for the institution. For example, in fall 2021, the campus launched a revised scholarship model which created several automatic merit-based and need-based scholarships for students (24-0055). In recognition of the needs of particular population groups in our region, we created new scholarships in 2022 for Leadership Southern Indiana's NEXGEN youth leadership program (24-0023) and Cabbage Patch Settlement House students. The revised internship approach included launching the "IU Southeast Experience" which connects students with applied learning and internship experiences (24-0038).
The School of Education has undertaken several initiatives to respond to needs of local K-12 schools in southern Indiana:
The Teacher Residency project is a cooperative effort between the IU Southeast School of Education, two local school districts (New Albany Floyd and Seymour), and one local charter school (Community Montessori) to support teacher retention within Indiana. The project is funded by three grants from the Indiana Commission for Higher Education.
The Diversifying the Indiana Teacher Workforce project is designed to attract, prepare, and retain K-12 teachers from diverse backgrounds. This project is funded by the Indiana Department of Education and involves four local education agencies: New Albany Floyd Consolidated Schools, Greater Clark County Schools, Silver Creek School Corporation, and Ivy Tech in Sellersburg.
To help alleviate the special education teacher shortage, the School of Education obtained a grant from the WHAS Crusade for Children to provide scholarship money.
The Growing Tomorrow's STEM Teachers program (24-0027), funded by a grant from the Indiana Commission for Higher Education, provides scholarships and professional development to address the shortage of math and science teachers in Indiana secondary schools.
Faculty use their expertise in research to address our mission, as well. For example, the IU Southeast Applied Research and Education Center (AREC) brings the research skills and expertise of the university together with the practical knowledge and experience of local agencies to help organizations improve programming and services that benefit the community (24-0024). Examples of AREC publications include the 2021 Priorities for Progress research report of quality of life in southern Indiana (24-0056). Recent AREC partnerships with social service agencies across the region have provided evaluation expertise and data analysis on issues ranging from teen pregnancy to homelessness (24-0025; 24-0026). The Sanders Chair in Business translates economic research for regional business leaders through annual economic outlook and mid-year outlook programs that are open to the public (24-0028; 24-0029; 24-0579).
In 2022, IU Southeast appointed its first executive director of corporate outreach (24-0022). In 2021 the campus began advancing business and nonprofit partnership programming with the "Employer Connect" program to increase tuition agreements, internships, and talent development for the community (24-0011).
---
1.B.2.
The institution's educational responsibilities take primacy over other purposes, such as generating financial returns for investors, contributing to a related or parent organization, or supporting external interests.
IU Southeast does not have investors, a parent organization, or external interests We are a regional campus of one university, governed by the Trustees of Indiana University (see 2.A.).
---
1.B.3.
The institution engages with its external constituencies and responds to their needs as its mission and capacity allow.
IU Southeast engages with its identified external constituencies and communities in several ways, always doing so within the scope of our mission and capacities. Strategic partnerships in academic offerings include a Direct to Pharm.D. program with Sullivan University in Louisville, a cooperative entrepreneurship certification with Purdue Polytechnic in New Albany, and transfer agreements with Ivy Tech Community College in Indiana and Jefferson Community and Technical College in Louisville (24-0030). Community-wide examples include community art shows at the Ronald Barr Gallery on campus (24-0033), community music ensembles that perform at the Ogle Center (24-0034; 24-0612), and the IU Southeast Library's 2022 partnership with the Floyd County Library to welcome the public onto campus for expanded library services (24-0031; 24-0032; 24-0606). The Library is also a congressionally designated repository for U.S Government documents, with public access to the government documents collection guaranteed by law (24-0035).
The New Neighbors Education Center partners with school districts, community organizations, families, and state entities as they respond to the educational needs of culturally and linguistically diverse individuals and students learning English as a new language (24-0036). Founded in 2007, New Neighbors has trained hundreds of educators in over 30 school districts in the region and provides a wide range of professional development opportunities for educators who work with English language learners (24-0613; 24-0614; 24-0615). Separately, faculty and students from the Modern Languages department have used their expertise to meet community needs through volunteering at the Backside Learning Center (nonprofit serving equine workers at Churchill Downs in Louisville) and Kentucky Refugee Ministries (the largest refugee resettlement agency in Louisville) as well as through local translation projects for Clark Memorial Hospital and Habitat for Humanity.