Criterion 1.A.
The institution's mission is articulated publicly and operationalized throughout the institution.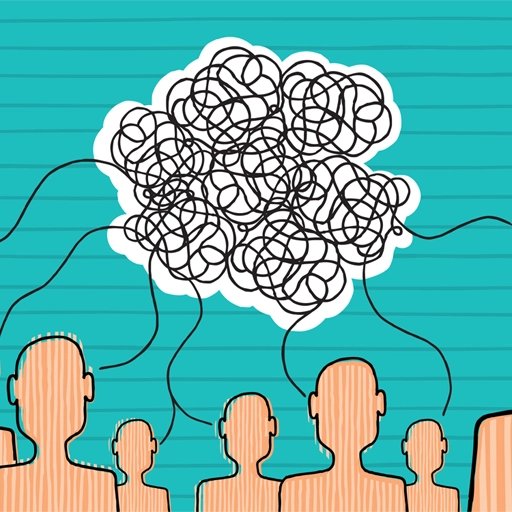 Want to share your thoughts about Criterion 1.A? Submit your comments associated with this section.
1.A.1.
The mission was developed through a process suited to the context of the institution.
IU Southeast's original mission statement was approved by the Indiana University Board of Trustees in 2005 and revised in 2015 as part of the Bicentennial Strategic Plan for Indiana University. The 2015 revision was vetted by numerous constituents, including the Schools and the Academic Policy Committee. It was then sent through the Faculty Senate on April 06, 2017 (24-0004) and was ratified on June 16, 2017 by the IU Board of Trustees (24-0003). This version of the mission statement provided a foundation for the 2016-2021 IU Southeast Strategic Plan (24-0002). The current mission statement (24-0001) reads as follows:
Indiana University Southeast is the regional campus of Indiana University that serves Southern Indiana and the Greater Louisville metropolitan area. As a public comprehensive university, IU Southeast provides high-quality programs and services that promote learning and prepare graduates for productive citizenship in a diverse society and contributes to the intellectual, cultural, civic, and economic development of our region.

Our faculty engage in research and creative activity that support teaching and learning and create opportunities for students to participate in applied learning. We are committed to constructive engagement in our local and regional community, marshaling our institutional and human capital toward the strengthening of our region as a place to work, build productive lives, and ensure the prosperity of future generations.
---
1.A.2.
The mission and related statements are current and reference the institution's emphasis on the various aspects of its mission, such as instruction, scholarship, research, application of research, creative works, clinical service, public service, economic development and religious or cultural purpose.
In September 2022, new Indiana University President Pamela Whitten announced the creation of a new, university-wide IU 2030 Strategic Plan for 2023-2030 (24-0363), which was approved by the IU Board of Trustees in April 2023 (24-0512, pp. 1-2). This superseded the 2021-2026 strategic plan which was approved by the IU Southeast Faculty Senate in October 2021 (24-0511, p. 3). Through both recent strategic planning processes, the campus mission statement retained its current wording and continues to convey the institution's purpose and aim. The campus vision statement was revised to reflect specific aspects of our unique institutional identity (24-0001):
Indiana University Southeast will be recognized as an inclusive, student-centered university that inspires lifelong learning. Regional in focus, global in scope, we will partner with our communities to meet academic, cultural, economic, and environmental needs for a sustainable future.
---
1.A.3.
The mission and related statements identify the nature, scope and intended constituents of the higher education offerings and services the institution provides.
The revised 2021 vision statement addresses our major constituents and commitments, from traditional students to lifelong learners and from a focus on regional needs with a commitment to global realities. IU Southeast's constituents include a broad service region of 11 counties in Indiana (24-0009) and eight reciprocal counties in Kentucky (24-0010). The IU 2030 strategic plan encompasses these priorities within three pillars which are consistent across all IU campuses:
Student success and opportunity (24-0052)
Transformative research and creativity (24-0053)
Service to Indiana and beyond (24-0054)
---
1.A.4.
The institution's academic offerings, student support services and enrollment profile are consistent with its stated mission.
Institutional plans and activities reflect the mission and vision. In keeping with IU Southeast's mission, academic offerings are designed to address regional economic and social needs. Campus leaders engage regularly with local government and business leaders to increase regional college-going rates and infrastructure, including proposals for tuition agreements and campus accessibility. To ensure engagement with the needs of the local economy, campus leaders hold ongoing events such as regional economic outlook events and Board of Advisors' meetings (24-0012). One example of engagement in economic development initiatives across the region includes partnership with the NovaParke Innovation and Technology Campus (24-0057), a new Floyd County business development that will host classroom space as well as small business startup support to increase entrepreneurial opportunities across southern Indiana (24-0058).
Student support services have been revised to meet the needs of our institution's high percentage of first-generation college students, which increased to 1,100 in Fall 2023 (an increase of 2.8%) (24-0604). In 2019, the registrar, bursar, and financial aid services were combined into Student Central, a "one-stop shop" serving students and families who may be unfamiliar with traditional departments of higher education institutions (24-0014). This one-stop student service model has resulted in increased speed in responding to student needs and increased student satisfaction. (See 5C for fuller description). Academic advising has moved to a coaching model that addresses general academic concerns of students beyond the traditional advising task of registering students for classes (see 3.D.3). New academic offerings such as learning communities (24-0018) and the excursions program (24-0019) help first-year and transfer students become engaged in college life through high-impact practices that provide academic rigor while also building relationships among faculty and students (24-0049, see 5.C.6).
To meet the needs of our diverse student body more fully, on-campus student counseling services expanded into Counseling and Psychological Services (CAPS) which provides free services to all students. These CAPS services include comprehensive Care Management Services (24-0015). Beginning March 2023, all IU students are also eligible for TimelyCare, free on-demand access to mental health resources via a partnership with TimelyMD telehealth services (24-0050). Research findings about food insecurity among students led CAPS to create a food pantry in 2015 (24-0016), which was expanded (24-0017) and renamed IU South Eats in 2023, and now offers six locations on campus to serve students and their families (24-0017).
Enrollment demographics align closely with the mission statement. IU Southeast's primary service area is Southern Indiana, but recruitment also encompasses the Greater Louisville metro area. Each year, student demographic data indicates that the highest proportion of IU Southeast students come from the immediate geographic area. In Fall 2023, 2,512 enrolled students were Indiana residents and 645 were Kentucky residents living in the Louisville metro area (24-0605). To fulfill the philosophy of a comprehensive public regional institution, the campus provides tuition at in-state rates for students from eight counties in Kentucky via reciprocity agreements (24-0010). IU Southeast also participates in Kentuckiana Metroversity, Inc., a consortium of eight Louisville institutions where students at participating universities can, after meeting eligibility requirements, take courses at other member institutions while paying the rate of tuition from their home campus (24-0020).
---
1.A.5.
The mission statement, vision statement, diversity statement, and core institutional values are available publicly on a dedicated web page of the institution's website (24-0001). The strategic plan is also publicly located online (24-0363).
Four core campus values undergird the mission, vision, and strategic plan:
Nurturing Environment:We foster a caring campus community that honors diversity, innovation, loyalty, teamwork, mutual respect, and fair play. We work together to create a culture of inclusion and dignity for all.
Holistic Learning:We provide a rich educational environment of academic excellence that extends beyond the classroom and supports students in reaching their full potential. We seek ways to improve upon the quality and service we provide to students.
Integrity:We are uncompromising in our commitment to doing the right thing and being direct in our dealings. We are good stewards of our resources and take that responsibility seriously, are conscientious in our decision-making, and practice ethical behavior in all we do.
Connectedness:We engage with and support the many communities to which we belong and from which we draw our strength and potential. We go to extraordinary lengths to serve our communities efficiently and knowledgeably.