Graduate Certificate in Political Science
Are you a high school or community college instructor seeking advanced training in political science that you can tailor to your professional needs?
Our online graduate certificate in political science provides instructors with graduate courses that focus on knowledge and skills needed to teach dual-credit classes in Indiana high schools and university-level classes in community colleges.
Required Courses
All courses are 3 credit hours and require a minimum grade of a B unless otherwise noted.
Required Courses
18 credit hours
POLS-P 570 - Introduction to the Study of Politics I
POLS-Y 580 - Research Methods in Political Science
POLS-Y 675 - Political Philosophy
POLS-Y 567 - Public Opinion: Approaches and Issues
POLS-Y 661 - American Politics
POLS-Y 657 - Comparative Politics
Advising
This certificate program is 100-percent online. For information, please contact: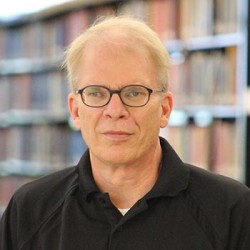 Dr. Joe Wert Ph.D.
Professor of Political Science