Graduate Certificate in History
Are you a high school or community college instructor seeking an advanced certificate in history that you can tailor to your professional needs?
This 100 percent online, consortial program is taught by IU Bloomington, IU East, IUPUI, IU Kokomo, IU Northwest, IU South Bend, and IU Southeast. This consortial model allows you to take coursework from multiple campuses and benefit from the expertise and experience of a diverse faculty.
As a student in the IU Online Graduate Certificate in History, you learn the historiographic trends and historical context necessary to properly analyze current events. You gain a depth of knowledge in a variety of historical subjects while learning the most effective methods to teach those subjects to an undergraduate audience. You learn to perform historical research and construct original arguments while assessing the validity of the historical sources they use.
Specific areas of focus include:
Historical methodology
Early America, 1400–1800
The long 19th century, 1800–1917
Modern United States, 1917–present
US and the world, comparative history
Upon successful completion of the program, you will have:
Effective oral and written historical communication skills.
The ability to perform research.
The ability to construct original historical arguments.
The ability to effectively teach history at the college level.
Of Special Interest for Dual-Credit and Community College Instructors Needing to Meet HLC Standards
The Higher Learning Commission (HLC) requires all high school teachers who teach dual-credit or other college-level courses to hold a master's degree in the discipline being taught, or to have a master's degree in another area plus at least 18 credit hours of graduate coursework in the discipline. The Graduate Certificate in History provides these 18 discipline-specific credit hours.
Students planning to pursue the IU Online MA in History may apply the 18 certificate credit hours toward the MA.
Career Information
Your IU Online Graduate Certificate in History prepares you for such careers as:
Dual-credit teacher/instructor
Historical program director
Historical research associate
Historic interpreter
County historian
Museum docent
Courses
All courses are 3 credit hours unless otherwise noted.
Core Courses
3 credit hours
HIST-T 590 - Research Seminar in History
Electives
15 credit hours
HIST-T 510 - Historical Methodology
HIST-T 520 - Teaching College History
HIST-T 530 - Early America, 1400-1800
HIST-T 540 - The Long 19th Century, 1800-1917
HIST-T 550 - Modern United States, 1917-Present
HIST-T 560 - US and the World - Comparative History
Admissions Requirements
Bachelor's degree
3.0 minimum undergraduate GPA
Official transcripts from each undergraduate institution
250-word personal statement explaining background and reasons for entering the program
Advising
This certificate program is 100-percent online. For information, please contact: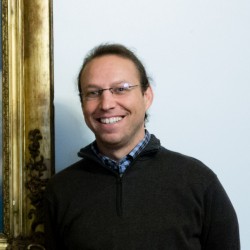 Quinn P. Dauer Ph.D.
Associate Professor of History
Coordinator of History Program