Knobview Facilities
Knobview Hall, our main classroom building, has multiple classrooms, all of which are fully wired and equipped with the latest technology.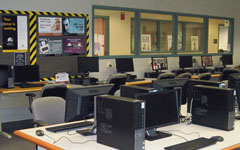 Music and Theatre Facilities
The Ogle Center is the home of our Music and Theatre programs.
English Facilities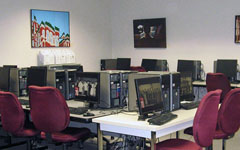 Our Writing Center is open Monday – Thursday, 9:00-6:00 and is there to help you with any writing project.
Robinson Theater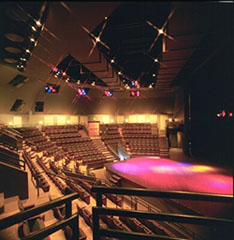 The Robinson Theater offers a thrust stage, a 340 seat house, and state of the art lighting and sound systems. The Robinson Theater affords the performer, director, and designer a host of artistic choices in production, and its thrust design allows for a strong actor-to-audience relationship. The Stem Concert Hall seats 500 and offers a proscenium stage, a full orchestra pit, and theatrical lighting making it an excellent venue for opera and musical theatre.
Fine Arts Facilities
The Fine Arts program features studios dedicated to printmaking, painting, drawing, and ceramics. Check out all of the Fine Arts facilities.