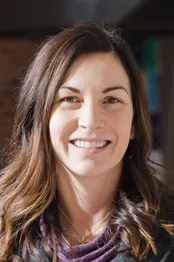 Welcome to IU Southeast and the School of Arts and Letters!
The programs housed in the School of Arts and Letters provide you the opportunity to explore new art forms, languages, ideas, and cultures, and ultimately prepare you for your chosen career path and, overall, life.
Whether you choose to pursue a degree in Communication, English, Fine Arts, Music, Music or Art Education, one of the Modern Languages, Philosophy, or Theater, our talented faculty will teach you how to become a creative problem-solver, an effective communicator (and other essential career skills), and how to be a leader in your community.
Through our programs, you will have the opportunity to be involved in on and off-campus exhibitions and performances, student research, conferences, study abroad, publications, internships, and community projects.
Our faculty are dedicated to creating inclusive classrooms, supporting student learning, and fostering your intellectual and creative research. By enrolling in our programs, you will experience individualized attention and guidance from not only our advisors, but also faculty who are experts in their respective fields. Our graduates are entrepreneurs, have successful careers in arts, non-profits, and commercial businesses, pursue graduate study, and are community leaders.
If you have questions about our programs, or have ideas to share with us, please call us 812-941-2342 or email seletter@ius.edu.
Sincerely,
Barbara Kutis
Dean, School of Arts and Letters
Associate Professor of Art History