Students are encouraged to complete most of the General Education and Content requirements before applying for admission into the Secondary Education Program.

Applications submitted by December 1: Applicant will be considered for the Spring Cohort.
Applications submitted by August 1: Applicant will be considered for the Fall Cohort.

Students accepted into program would receive a formal letter of acceptance in the mail.
Students not accepted into program would also receive a formal letter in the mail, indicating missing information and resubmitted deadline.
Admission Requirements
The following criteria apply to all applicants to the Secondary Education Program, including those switching from the other academic programs at IU Southeast and transferring from the other higher education institutions.
Required Courses:

ENG-W131
SPCH-S121
One of the following second-level Writing

ENG-W 231 - Professional Writing Skills
ENG-W 234 - Technical Report Writing
ENG-W 250 - Writing in Context
ENG-W 270 - Argumentative Writing
ENG-W 290 - Writing in the Arts and Sciences
ENG-W 315 - Writing for the Web
ENG-W 350 - Advanced Expository Writing
ENG-W 420 - Argumentative Writing
JOUR-J 200 - Reporting, Writing, and Editing I
PSY-P 342 - Research and Quantitative Methods in Psychology II
SOC-S 260 - Intermediate Sociological Writing

One of the following Mathematics

MATH-A 118 - Finite Mathematics for the Social and Biological Sciences
MATH-K 300 - Statistical Techniques for Health Professions
MATH-M 110 - Excursions into Mathematics
MATH-M 114 - Quantitative Literacy II
MATH-M 118 - Finite Mathematics
MATH-M 119 - Brief Survey of Calculus I
MATH-M 122 - College Algebra
MATH-M 125 - Precalculus Mathematics
MATH-M 129 - Business Algebra and Application
MATH-M 215 - Calculus I (5 credit hours)
MATH-T 101 - Mathematics for Elementary Teachers I

Have an overall GPA 2.5 or higher.
Have an overall 2.5 GPA in all Professional Education courses.
All courses counted towards the 60 or 72 credit hours must have grade of C or better.
All applicants must have evidence of acceptable teaching dispositions in EDUC-F200.
Please see the Bulletin for more detailed information on each major offered.
Note: Transfer students need to have acceptable recommendations from the instructors and field experience teachers in EDUC-F 200.
Advising
Pre-Secondary and Transfer Education Students:

Please contact Mr. Troy Hubbard, hubbardt@iu.edu, (812) 941-2386 for advising at Hillside Hall Room 108B.

Once admitted to the program, each Secondary Education student will have an assigned a faculty advisor according to his/her major.
Teaching Licenses Advisor

Please contact Dr. Faye Camahalan, Dean, fcamahal@ius.edu, Hillside Hall 20C, (812) 941-2136, for licensing questions.
Please submit all application materials to: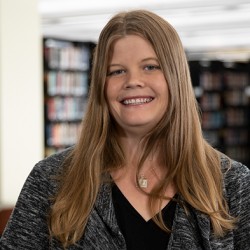 Mrs. Tracy Stracener
School of Education Records Specialist