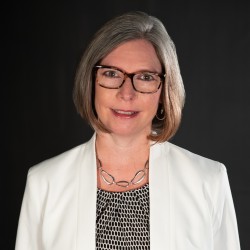 Dr. Donna Albrecht


Associate Professor and Coordinator of Gifted, Talented and High Ability Program
Biography
Dr. Donna Albrecht is the Director of Graduate Studies in Education, Coordinator of Gifted and Talented, and Director of The New Neighbors Education Center, an Education Center that focuses on the professional development needs of schools as they work with culturally and linguistically diverse communities. She has taught and administered in the PK-12 and higher education settings for over 30 years, specializing in English as a Second Language (ESL), High Ability/Gifted and Talented (HA/GT), and Educational Administration.? Donna has designed and administered ESL programs in several countries for both PK-12 and university institutions, in addition to teaching and administering in International Schools. She was the Primary Investigator for a National Professional Development Grant that created an English Language Teaching Program and Professional Development Academy.?The presenter leads a Gifted and Talented/High Ability-ESL Collaborative with the participation of school districts across Indiana and the State Department of Education. To date, the speaker has led the Collaborative in analyzing their current GT/HA programs and collecting baseline data, and in their development of pilot programs to include ELs in their districts' GT/HA programs. The presenter, along with the Indiana Department of Education has conducted a statewide survey to gather data from school districts to determine the current level of inclusion of English learners in GT/HA programs, along with their needs for professional development. The researcher has also developed a Framework for Teaching and Learning in the Gifted/High Ability-English Learner Collaborative Classroom through an iterative process of development with schools and leaders of both ESL and GT/HA programs across the state.
Academic Background
Doctorate

Ball State University, Muncie, USA
Doctor of Education, Major in Educational Administration and Supervision

Doctorate

Ball State University, Muncie, USA
Educational Specialist, Major in Specialist in Education in School Superintendency

Masters

The American University in Cairo, Cairo, Egypt
Master of Arts, Major in Teaching English as a Foreign Language

Bachelors

Anderson University, Anderson, USA
Bachelor of Arts, Major in Government; Economics, Minor in History
Professional Interests
Research
Dr. Albrecht's research interests are:
Identifying and teaching English learners with high abilities/gifts and talents;
The attributes, professional development needs, and policy issues related to leadership in PK-12 ENL/ESL programs;
and effective training of teachers who work with English learners.
Teaching Resource Websites
Publications
Journal Articles
Donna Albrecht. (2021). The journey from traditional parent involvement to an alliance for empowerment: A paradigm shift. Theory Into Practice, 60 (1), 7-17.
Donna Albrecht, Trish Morita-Mullaney, Haley Frischkorn & Beth Samuelson. (2021). INTESOL Policy Brief on HB 1001 Budget Formula for the Non English Speaking Program p. 66 for the 2022-2024 Biennium. Indiana TESOL Website, 2 (1), 1-4.
Indiana Department of Education English Learner Secondary Collaborative, Donna Albrecht Contributing Author. (2020). Indiana Department of Education English Learners Secondary Handbook. Indiana Department of Education Website, 1 (1), 1-44.
Emily Suh, Lisa Hoffman, Donna Albrecht, Scott Wade. (2019). Promoting Student Voice and Choice: Examples from a Secondary EL Classroom Project. Indiana TESOL Journal, 16 (1), 1-33.
Trish Morita-Mullaney, Donna Albrecht. (2017). English Language Learner (ELL) Preparation for Indiana School Educators: A White Paper. Indiana TESOL Website White Paper, 1 (1), 1-12.
Donna L. Albrecht. (2015). An Exploratory Model of ESL Program Leadership. Indiana Teachers of English to Speakers of Other Languages Journal, 12 (2), 86-107.
Donna L. Albrecht. (2015). Talking Points and Strategies to Get Your Administrators on Board with WIDA. Indiana Teachers of English to Speakers of Other Languages Journal, 12 (1), 51-63.
Books