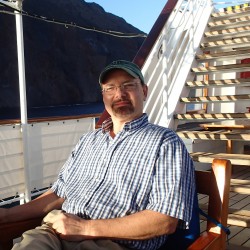 Dr. David Winship Taylor


Professor of Sustainability and Regeneration
Biography
Current research in my laboratory has students involved in preparing plant specimens for biogeochemical analysis to test the hypothesis that the geological biomarker oleanane has a flowering plant origin. Students collect and prepare all materials, including GPS on localities. These collections are being used for several analyses of patterns in living plants. Also I have student researchers looking at the relationships of the Water Lilies (Nymphaeales) using molecular and morphological data. Finally, I have students working on local sustainability and environmental sciences projects including invasive plants.
Academic Background
Doctorate

University of Connecticut, Storrs, USA
Ph.D. Botany
Professional Interests
Teaching
Application of Project Based Learning (PBL), flipped classroom, and gifted and talented methods to the active learning science classroom.
Research
Evolution and relationships of angiosperms; Methods of character analysis; Ancestral character states in angiosperms; Use of experimental morphogenetic data to test structural and evolutionary hypotheses; Use of leaf architectural characters to assess the relationships of fossil angiosperms; Paleobiological significance of carbon isotope ratios and geochemistry of plant fossils. Use of pollen to understand flowering plant – pollinator interactions; The relationships of fossil water lilies and their likely evolution. I have over 40 publications in these areas.