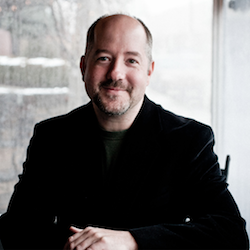 Erich H. Stem D.M.A.


Music Department Coordinator
Personal Websites
Biography
Erich Stem's music has been described as "sophisticated and intriguing" (The Washington Post), "unique and beautiful" (Boston Theatre Review), and as having a "fluent and chaotic exchange that breaks minimalism apart" (A Closer Listen). His music has been performed live around the globe in places such as New York City, Boston, San Antonio, Los Angeles, Miami, England, the Netherlands, and Romania and can be heard on albums by critically acclaimed groups such as counter)induction, Aurelia Saxophone Quartet, SOLI Chamber Ensemble, and A/Tonal. His commissions also include music for recognized artists such as saxophonist Johan van der Linden and flutist Lindsey Goodman.
Groups such as the Minnesota Orchestra, Richmond Symphony, West Virginia Symphony Orchestra, and many others have performed/broadcasted his orchestral works in venues such as Minnesota's Orchestra Hall, The Carpenter Theatre at CenterStage, WUOL 90.5FM's Brave New World, and WCVE 88.9FM's Whitlow Concert Series with Bobbie Barajas. In 2013, his affinity for the history and towns of the United States led to a larger orchestral project called America By: A Symphonic Tour. A consortium of American orchestras has commissioned and performed works from Stem during the tour, including the Bainbridge Symphony Orchestra, West Virginia Symphony Orchestra, University of Portland Orchestra, Arlington Philharmonic, and the James Madison University Symphony Orchestra. His most recent project, Solo Series, takes the touring concept of America By, but focuses on concertos written for various soloists. In 2022, Stem will tour the first piece of the project, Firefly, for Eb Clarinet and Wind Symphony by Backun artist, Carrie RavenStem. The project will wrap up the season with the second piece of the series, Kayak, for percussion and orchestra, featuring National Symphony Orchestra's percussionist, Scott Christian.
Stem has also made the promotion of today's art music an important part of his career. He was the founder, director, and resident composer of New Dynamic Records, a contemporary music label that recorded and released music by 60 living composers worldwide, including 42 world premiere recordings. He is currently the co-founder and resident composer of A/Tonal, an ensemble dedicated to the music of living composers and their connections to the past.
Academic Background
Doctorate

University of Maryland, College Park, MD, United States
Doctor of Musical Arts, Major in Music Composition

Bachelors

James Madison University, Harrisonburg, VA, United States
Bachelor of Music, Major in Music Industry, Minor in Violin, Composition, and Business Administration
Professional Interests
Teaching
Music Composition, Music Theory and Analysis
Research
Music for the Concert Stage
Teaching Resource Websites