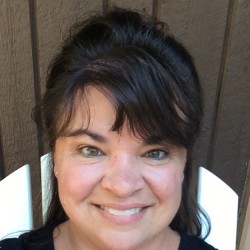 Dr. Julia Ann Mattingly DNP, RN, PHCNS-BC
Personal Websites
Biography
Dr. Mattingly graduated from Loyola University Chicago with a Doctor of Nursing Practice degree with an Infection Prevention focus in August 2014. She holds an ANCC certification as a Public Health Clinical Nurse Specialist (PHCNS-BC). Her DNP capstone project included implementation of an evidence-based childhood obesity prevention intervention at an American Indian Head Start Program in South Dakota. She has worked with the Oglala Lakota of the Pine Ridge Reservation since 2011, implementing Methodist College's (in Illinois) first travel study course. Annual travel courses to Pine Ridge have continued each summer, with students' efforts focusing on service via health promotion while learning about the rich and beautiful Lakota culture. The first nursing students from IUS School of Nursing traveled to Pine Ridge in August 2016.
She has been a Registered Nurse for over 30 years and considers teaching future nurses to be an absolute pleasure and a privilege. While her passion is in community/public health nursing, underserved populations, and health promotion, she has been a versatile educator, teaching medical-surgical nursing lecture and clinical, introduction to nursing, transcultural nursing, and population health nursing lecture and clinical, as well as health assessment lab, science and technology lab, and data analysis lecture.
Academic Background
Doctorate

Loyola University Chicago, Chicago, USA
Doctor of Nursing Practice, Major in Nursing-Infection Prevention

Masters

University of Hartford, Hartford, USA
Masters of Science in Nursing, Major in Nursing-Community/Public Health Focus

Bachelors

Medical University of South Carolina, Charleston, USA
Bachelors of Science in Nursing, Major in Nursing
Publications
Journal Articles
Julia A. Mattingly. (2021). Fostering Cultural Safety in Nursing Education: Experiential Learning on an American Indian Reservation. Contemporary Nurse, 57 (5), 370-378.
Mattingly, Julie A. & Andresen, Pamela A.. (2016). NAP SACC: Implementation of an Obesity Prevention Intervention in an American Indian Head Start Program. Journal of Community Health Nursing, 33 (3), 145-153.