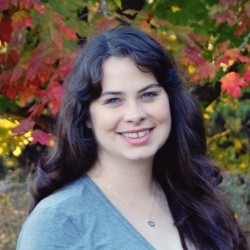 Dr. Heather N. Larson Ph.D.
Personal Websites
Biography
From Indianapolis, Indiana.
Academic Background
Doctorate

Indiana University School of Medicine, Indianapolis, IN, USA
Doctor of Philosophy, Major in Biochemistry and Molecular Biology, Minor in Life Science with a focus in Pharmacology

Bachelors

Purdue University, West Lafayette, IN, USA
Bachelors of Science, Major in Biochemistry
Professional Interests
Teaching
Biochemistry.
Organic Chemistry.
General Chemistry for majors and non-majors.
Physical Sciences for non-majors.
K-12 STEM Education.
Honors Council Member
Student Recruitment and Retention Committee Member
Degree in Four Manager for The School of Natural Sciences
Chemistry Club Faculty Advisor
Research
Protein structure and function.
Metabolic enzymes.
Food chemistry.
STEM education for preservice teachers.
Publications
Journal Articles
Larson, H.N., Zhou, J., Chen, Z., Stamler, J.S., Weiner, H., and Hurley, T.D.. (2007). Structural and functional consequences of coenzyme biding to the inactive Asian variant of mitochondrial aldehyde dehydrogenase: roles of residues 475 and 487. J. Biol. Chem., 282 (0), 12940–12950.
Larson, H.N., Weiner, H., and Hurley T.D.. (2005). Disruption of the coenzyme binding site and dimer interface revealed in the crystal structure of mitochondrial aldehyde dehydrogenase 'Asian' variant. J. Biol. Chem., 280 (0), 12940–12950.